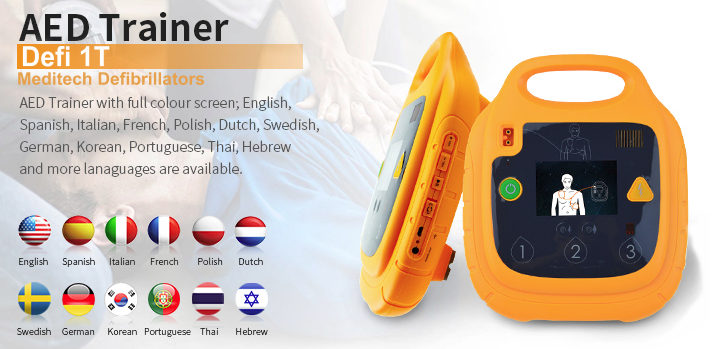 The Defi 1T AED Trainer is designed to effectively train emergency responder in the use of an Automatic External Defibrillator (AED).
This training unit providers a variety of pre-programmed scenarios to help responders become familiar with an AED and allow them to demonstrate the basic skills necessary to use an AED in an emergency.
Completely compliant with current ANZCOR new guidelines (100-120bpm compression rate).
Features a full colour screen displaying the steps to perform CPR & defibrillation.

Audible Metronome
Visual Metronome(Full colour screen for instructional steps)
Two Button Operation – Power On + Shock
Reusable Cost Effective Adult and Paediatric Training Pads
Video Screen Features Animated Person performing Compressions and Ventilations in Real Time
Follow the Video and/or Voice Prompts
4 Hour Full Charge Time
10 Hour Constant Operating Time
Two Languages as Standard English +____
Volume Adjustment
10 different scenarios
Adult & Paediatric
Lightweight and portable
Audio out for connection to PA/Speakers or headphones
Remote control
Carry Case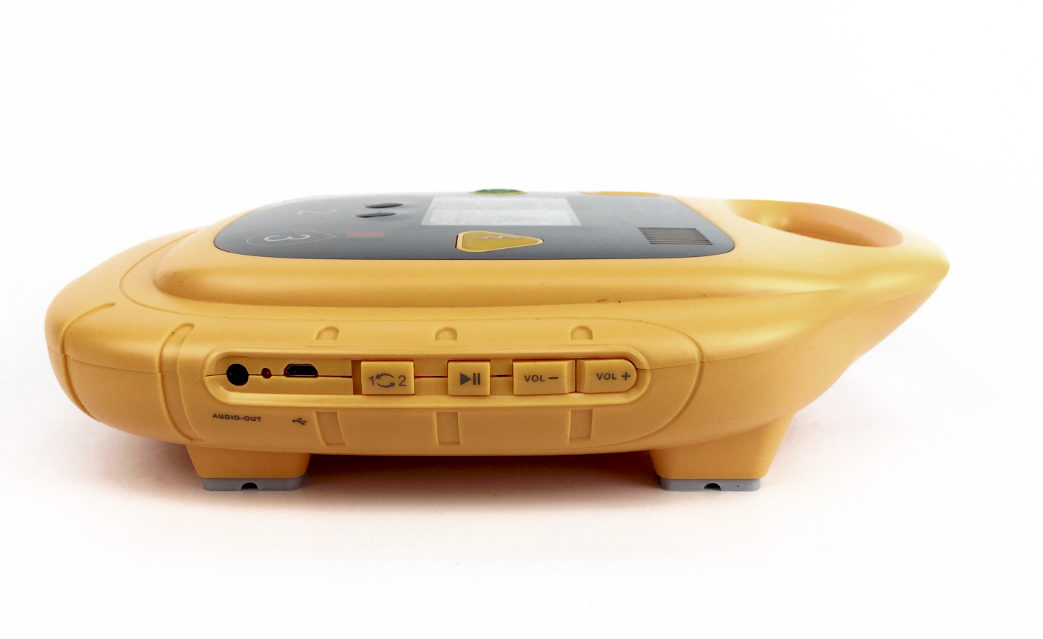 Power Supply: DC 3.7V / Li-ion Battery 4000mAh
Product Size: 260x230x50mm
Static Current:<10μA
Maximum Current:<300mA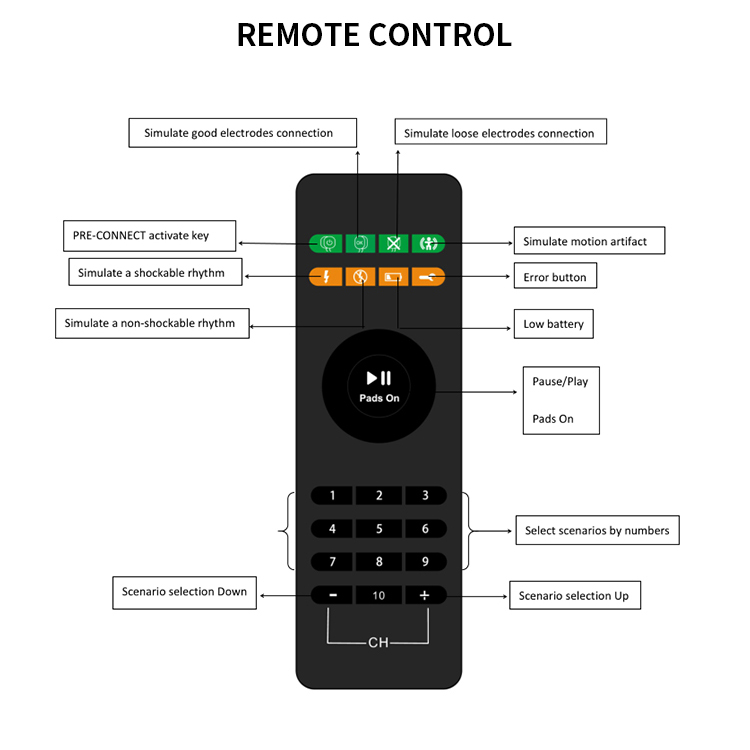 Remote Control
Power Supply: 2xAAA battery
Static Current:<5μA
Maximum Current:<10mA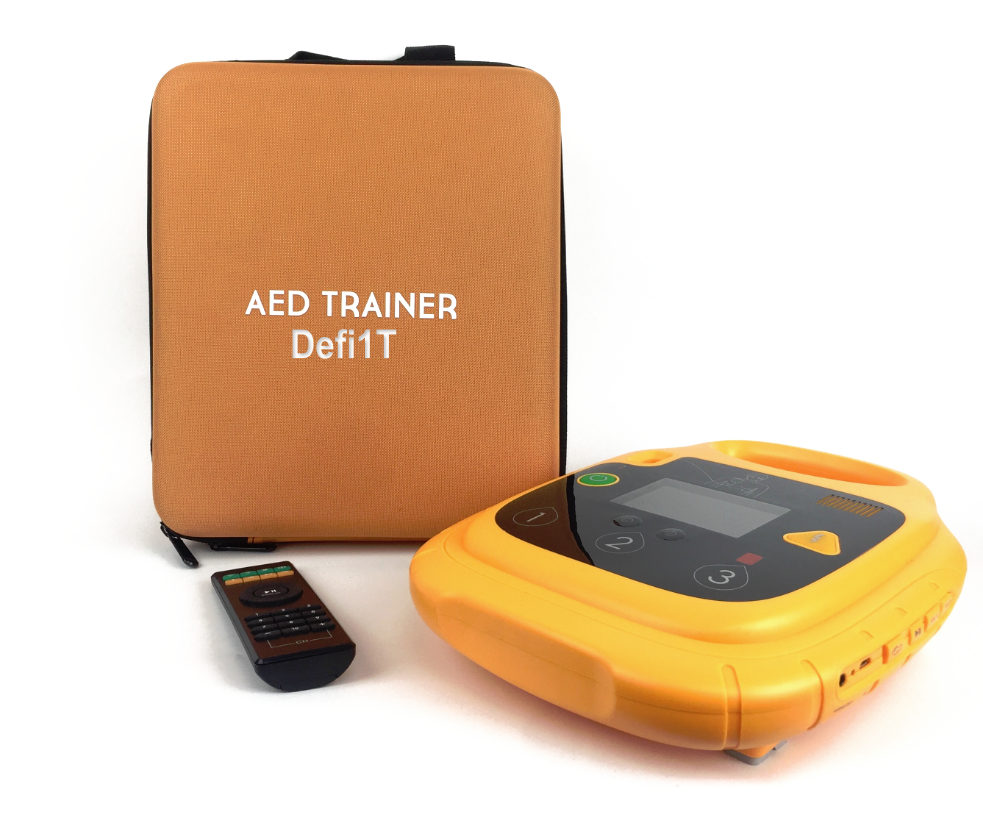 Accessories:
Hard Carry Case .................................1pcs
Adult Reuseable Training Pads ..........1set
Paediatric Reuseable Training Pads...1set
USB/Mains Charger ...........................1Pcs
Remote Control ..................................1pcs
Options
AED Case
......................................... 1Pcs